Vehicle Details
In our offer we have cars made by German manufacturer Volkswagen, which for years has been recognized as one of the leading in the automotive industry. The company's headquarter is in Wolfsburg, Germany. This world-famous company was founded in 1937 and even 3 cars of this manufacturer are listed on the list of 10 best-selling cars in the world.
Volkswagen Golf is a compact car, whose first generation began selling in 1974 to reach its seventh generation today. At the Geneva Motor Show, it was twice declared the "European Car of the Year" in 1992 and 2013. There is no need to talk much about its quality. It is a car that is the best seller in this German company. If you need taxi transfer from / to Tivat / Dubrovik / Podgorica Airport and if you travel alone or in the company of one or two persons, this car will be ideal for your trip.
If you need a car for a comfortable journey of 4-5 people for an airport transfer from Dubrovnik / Tivat / Podgorca, we recommend the Volkswagen Touran. It is ideal for a longer journey of more people, because it offers comfort .
In case you are coming with a larger group or with your family and you need airport transfer in Montenegro, we offer Volkswagen Sharan in which can accommodate 5-7 people. This car was first produced in 1995 and 4 generations of it have been marketed so far.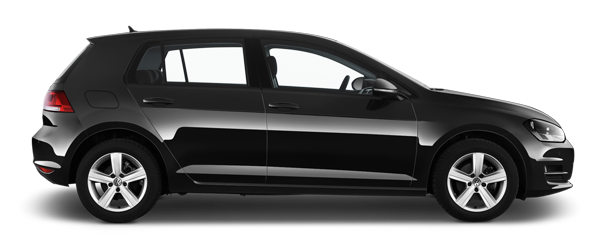 VW Golf VI

1-3

3

5

Manual

Air Condition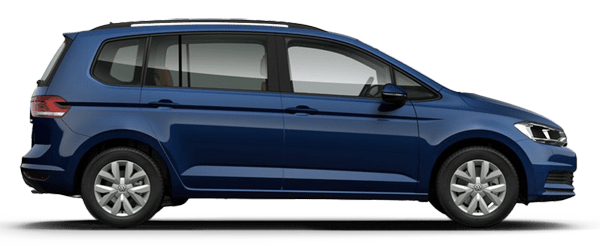 VW Touran

4-5

5

5

Automatic

Air Condition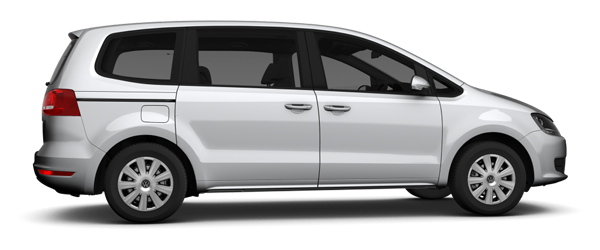 VW Sharan

5-7

7

5

Automatic

Air Condition